Making hospitals less scary for kids: Spirit of Children and Child Life
Having epilepsy is scary enough. Going to the hospital for a scan shouldn't have to be. That's why Spirit of Children is helping to fund a Child Life fellow at Penn State Health Children's hospital – so kids like Logan can have a hospital experience that is a little less scary and learn to normalize important medical care.
Since 2007, Spirit of Children has raised over $93 million through Spirit Halloween stores to help fund Child Life programs in local hospitals. At Penn State Health Children's Hospital, the Child Life fellowship program allows specialists like Erin to make an impact on kids who are in the hospital, whether they are there for a short outpatient scan like Logan's, or for a longer inpatient stay.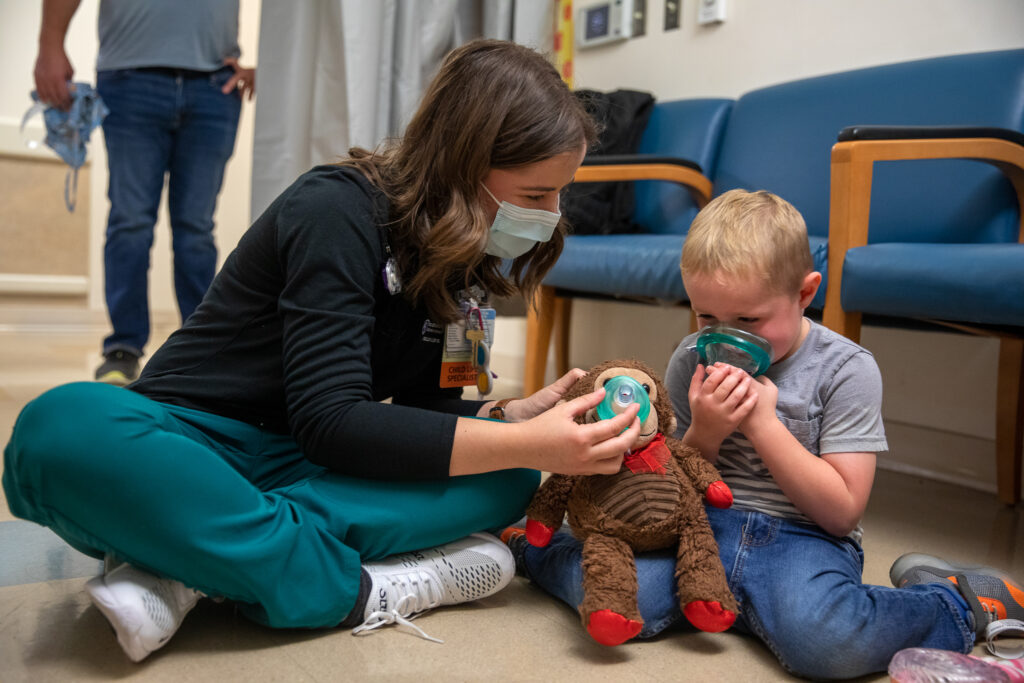 A Very Un-Scary Scan
Logan is a spirited five-year-old who just celebrated his three-year adoption anniversary. As part of his care plan for his epilepsy, Logan recently visited the Children's Hospital for a sedated MRI of his brain. Child Life fellow Erin was ready and waiting for him as soon as he arrived in the waiting room. She helped to keep him calm in the hospital environment with distracting toys, and then helped to prepare him for the sedated MRI by showing him the anesthesia mask he would be wearing, adding flavored chapstick and stickers to make it less scary, and even practicing putting a matching mask on his stuffed monkey!
Logan's dad, Justin, said that having attention from the Child Life specialist made his scan much easier, and "made the entire experience joyful."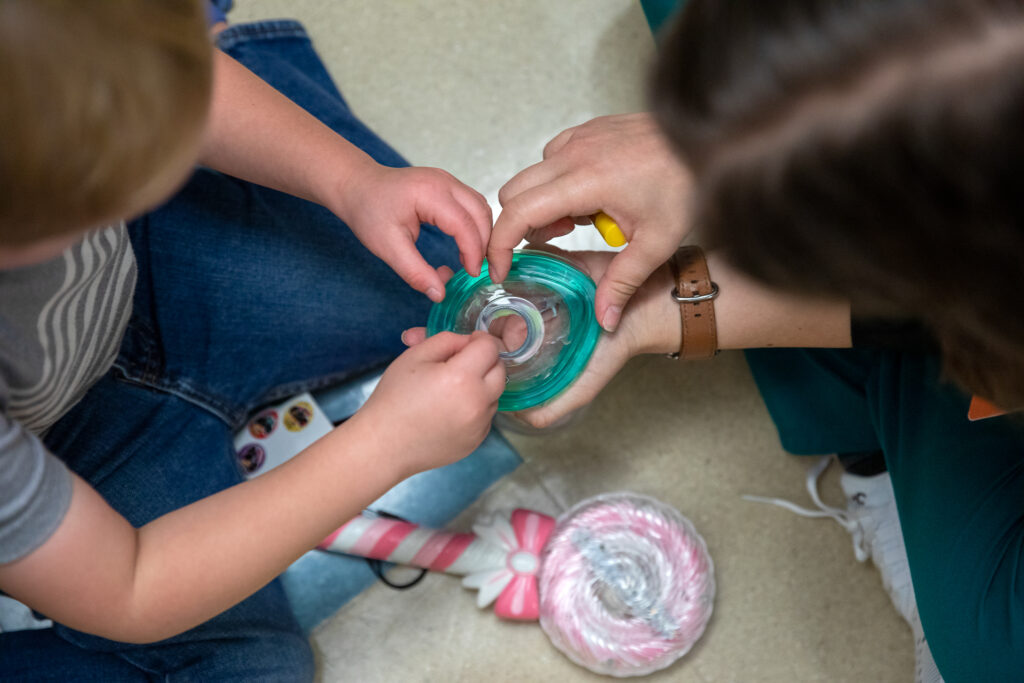 Erin Palm, the current Child Life fellow, has appreciated the magic and comfort that child life specialists can bring to a family since she was a child. Almost 20 years ago, her brother was a pediatric cancer patient at Penn State Health Children's Hospital, and she remembers the way that Child Life helped to make the experience easier for her family. Now a Child Life specialist herself, Erin brings joy and healing to children every day.
10-for-10 at Spirit Halloween Stores
This year, Spirit of Children will directly benefit Children's Miracle Network Hershey and help to fund the Child Life fellowship program. Anyone who uses this coupon will not only get 10% off their order at Spirit Halloween Stores, but Spirit will also donate 10% of the sale to CMN.
In addition to funding the Child Life program, Spirit of Children is also sending "Halloween Care Packages" containing costumes, activity books, crayons, and treat bags, enabling Child Life Specialists to "reverse trick-or-treat" with patients at Penn State Health Children's Hospital by delivering packages individually to their rooms.
Want to add some miracles to spooky season this year? You can help make hospitals less scary for kids by finding your Halloween costume at Spirit Halloween!