Rite Aid Creates Healthy Futures for Local Families with $500,000 Gift
In an effort to expand equity of care and improve health outcomes for children in underserved and vulnerable neighborhoods, Rite Aid Healthy Futures has given $500,000 to Children's Miracle Network at Penn State Health Children's Hospital through its Connecting Communities initiative. Through this program, Rite Aid hopes to increase collaboration between children's hospitals and the neighborhoods around them to advance health and racial equity.
"Lack of food access in our service area continues to be a significant need," says Ashley Visco, Community Health Director for Penn State Health. "We feel fortunate to have the opportunity to join with Rite Aid and other community partners to plant and enhance gardens in this area to improve the health of our community. "
Food Security as Health Equity
While access to medical care is critical, research shows that overwhelmingly, a person's overall health is more influenced by economic and social conditions such as nutrition, education, housing, and income stability. Without access to healthy food, children from underserved communities are more vulnerable to obesity, heart disease, and diabetes. Just 1 in 10 adults and adolescents in the U.S. eat enough fruits and vegetables – the types of healthy foods that are difficult to find in low-income neighborhoods.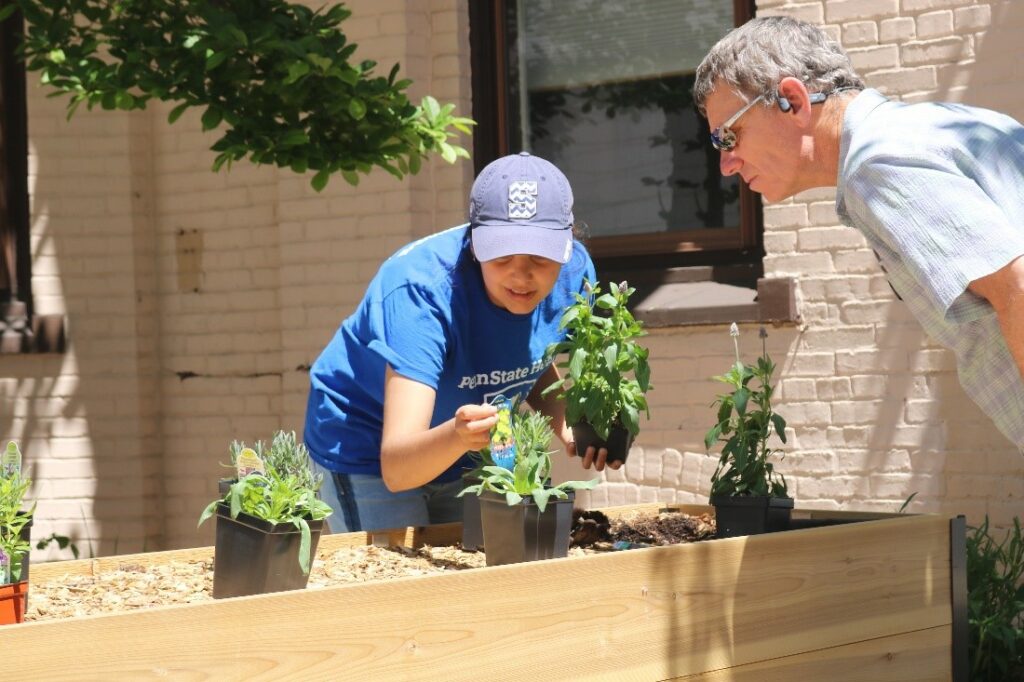 With the support of Rite Aid Healthy Futures, Penn State Health is establishing community gardens, increasing year-round access to fresh produce, and expanding health education in local schools to teach students how to grow healthy foods. The funds will also support the distribution of emergency food boxes and support a Veggie Rx program, which helps physicians connect patients with chronic and diet-related illnesses to healthy food.
Fruits and Veggies to Fight Food Insecurity
This spring, Penn State Health planted two gardens in the local community, the Chestnut Street Community Garden in Lebanon, and the Samara Sensory and Vegetable Garden in Harrisburg, with plans to support seven total community gardens in 2022. A third pre-existing community garden will receive some high-tech enhancements, including a high tunnel that will allow for increased yield and growing time, and a solar panel and watering system.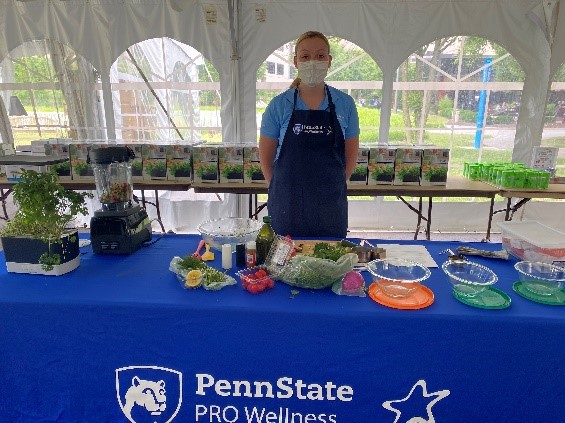 In addition to the community gardens, Penn State Health is taking education (and veggies!) into the classroom. College of Medicine students who face food insecurity have received nutrition education trainings along with AeroGardens and seed packets, which allow them to grow fresh herbs and vegetables year-round. Soon, students in the Lebanon School District will be learning about hydroponics and trying out their new knowledge on 14 standing AeroGardens throughout the district.
Lastly, St. Joseph Medical Center is in the planning stage of construction for a new Healthy Food Hub at its downtown Reading campus. This hub will help enhance its existing VeggieRx program as well as maintain its offering of fresh fruits and vegetables year-round.
"We'll Make Our Garden Grow" – A Lasting Impact
With vegetables growing in community gardens for nine months out of the year, the impact on food insecurity in the community will be significant–and lasting. This fall, nutrition education programs will include cooking demonstrations, container gardening classes, and health screenings, making Penn State Health a continued source of food access and wellness in neighborhoods across the region.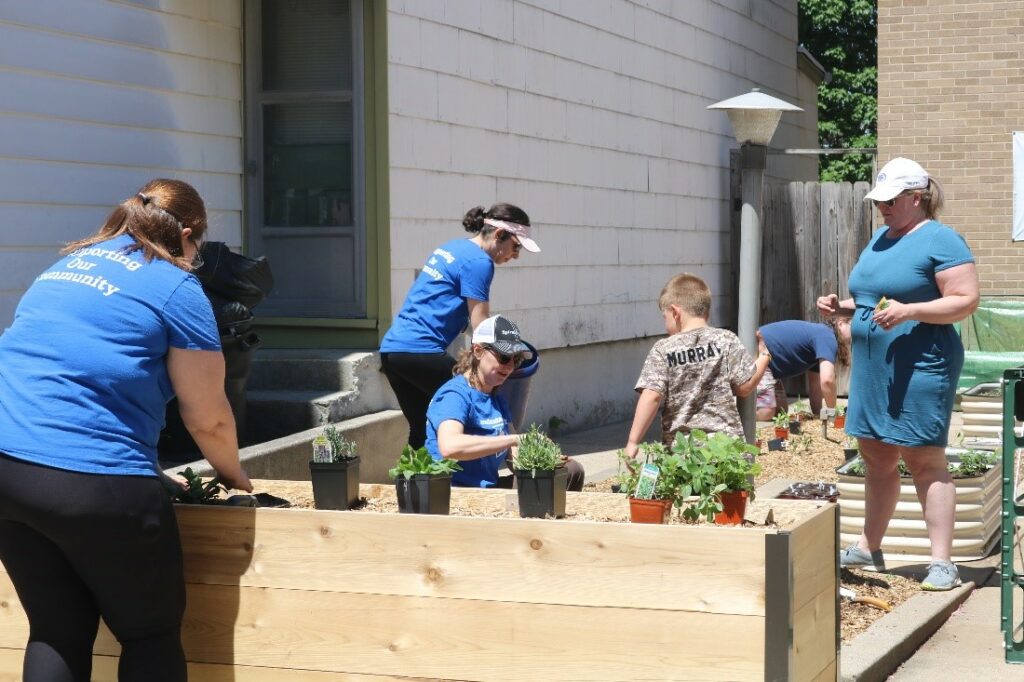 "Expanding equitable care doesn't start in the emergency room," says Matt DeCamara, executive director of Rite Aid Healthy Futures. "It starts in our neighborhoods."