Children with certain eating disorders may benefit from innovative partial hospitalization program
They say it takes a village to raise a child. For children with avoidant/restrictive food intake disorder (ARFID), getting–and staying–healthy takes a dedicated team of care providers working together.
With a research grant from Children's Miracle Network, researchers at Penn State College of Medicine set out to explore whether the Partial Hospitalization Program (PHP) at Penn State Health Children's Hospital helps children and adolescents with ARFID develop a healthy relationship with food.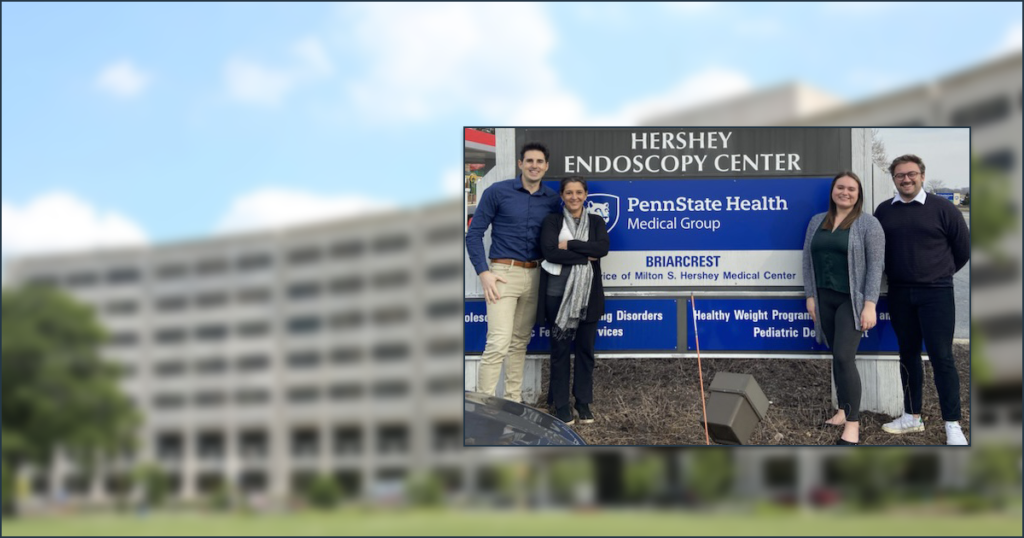 Individuals with ARFID avoid foods for reasons other than a desire to lose weight, such as low appetite, disinterest in eating, fear of choking on food, fear of vomiting on food or severe picky eating. An estimated 14% to 22.5% of children in pediatric eating disorder treatment programs suffer from ARFID, and it frequently occurs alongside other conditions such as autism, ADHD, and OCD. Children with ARFID struggle to get the proper nutrients, have trouble gaining and maintaining weight, and often have to rely on supplements for nutrition.
One treatment option for individuals with ARFID is a partial hospitalization program (PHP), which is a relatively intensive treatment that is offered five days per week by an interdisciplinary team of providers, including physicians, psychiatrists, therapists and dietitians. Although research has shown that PHPs work well for eating disorders that come from a distorted body image, not much research has been done to see if these treatment programs are effective in helping children with ARFID.
Researchers at Penn State College of Medicine enrolled pediatric patients from Penn State Health Children's Hospital in a study to evaluate the effectiveness of their PHP, which integrates cognitive-behavioral therapy with family-centered treatment.
The study suggests that the PHP at Penn State Health Children's Hospital could be beneficial for patients. The study led to significant increases in body weight and decreases in ARFID symptoms for patients enrolled in the program. Not only did these benefits last through the course of treatment, but the patients also generally maintained these treatment gains six months and twelve months after being discharged from the PHP. Their findings, which suggest that PHPs are an effective treatment option for children and adolescents with ARFID, were published in the International Journal of Eating Disorders.
Transformative research like this is made possible by gifts to Children's Miracle Network at Penn State Health Children's Hospital. CMN awards over $900,000 in grants annually to pediatric researchers to help give kids in our community–and around the world–the chance for a healthy future.
Learn more at cmnhershey.org.
Dr. Jamal Essayli, Dr. Susan Lane-Loney, Marley Billman, and Kyle Mausteller of Penn State College of Medicine contributed to this research. The researchers declare no conflicts of interest. This research was supported by the Penn State Clinical and Translational Science Institute. The content is solely the responsibility of the authors and does not necessarily represent the official views of the sponsors.