Penn State Health Children's Week raises $93,026 to lift up families in need
Gifts to Children's Miracle Network's Patient Assistance Endowment totaled $93,026 during Penn State Health Children's Week, a fundraising campaign held April 3-8, 2023. The endowment provides critical relief for families in need at Penn State Health Children's Hospital.
Funds raised this week will become a hot meal for the mom who can't leave her child's bedside, medication and equipment for a patient who has just been diagnosed with diabetes, travel vouchers for a dad who drives 5 hours to visit his baby in the NICU, and so much more.
"As this endowment grows, we can continue to help families now and for years to come," says Katie Anderson, director of Children's Miracle Network. "Thank you!"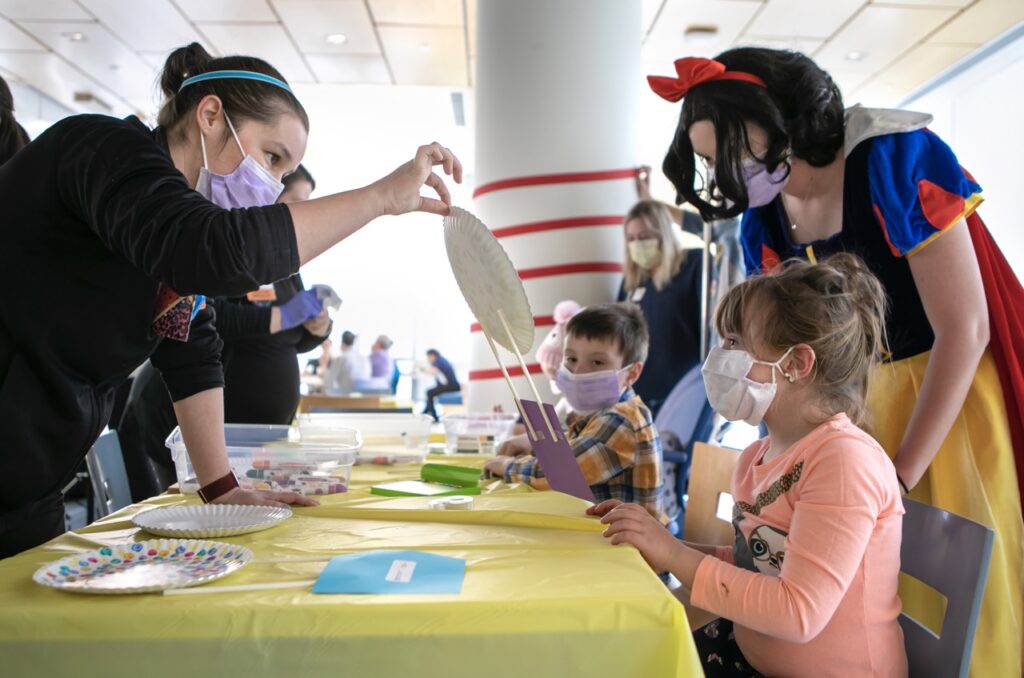 In celebration of Penn State Health Children's Week, the Child Life team hosted a kickoff party in the Tree House Cafe with balloon-themed crafts and a visit from BraveCubs. Throughout the week, the Children's Hospital was also visited by the Dunkin' Community Cruiser, which brought joy to patients and staff with coffee and donut samples, and our friend Coco the Bear, who visited pediatric patients ahead of CMN Night at the Hershey Bears game on Saturday, April 8th.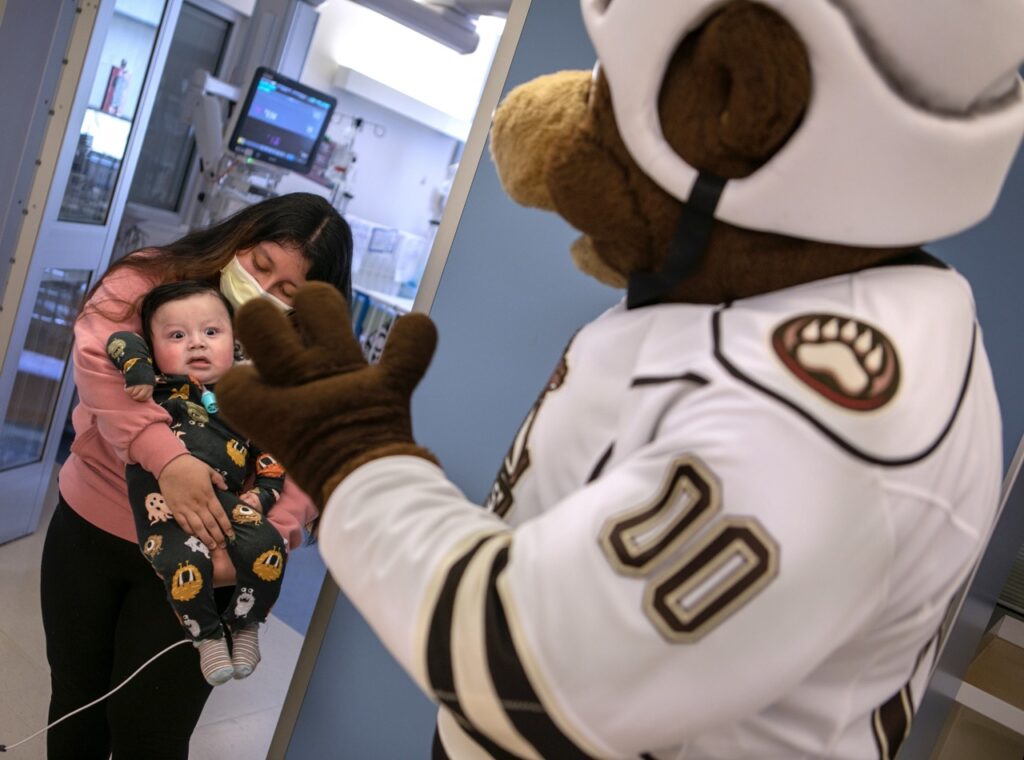 Thank you to event sponsors Ace Hardware, The GIANT Company, United Concordia, Shollenberger, Januzzi & Wolfe, LLP, Members 1st Federal Credit Union, Walmart, Inc., McClure Company, and Cumulus Media!
Learn more and give at CMNHershey.org.