Telethon raises $336,556 for kids at Penn State Health Children's Hospital
The 39th annual Children's Miracle Network Hershey Telethon raised $336,556 to benefit equipment, programs, and research at Penn State Health Children's Hospital. The event aired June 5 through 8 on WGAL8.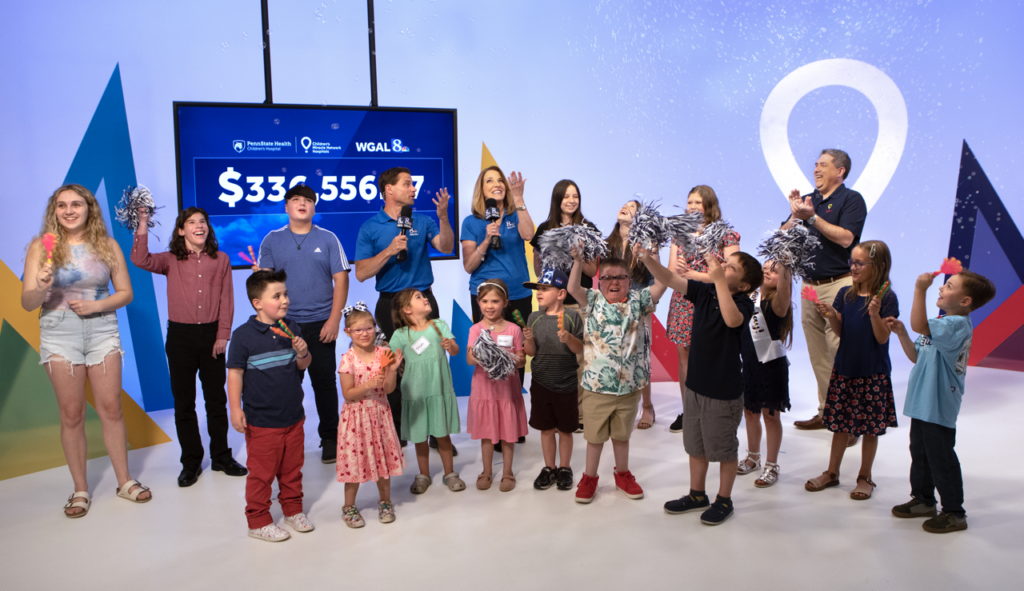 "Our hearts are overflowing with gratitude and love for all those individuals and organizations that donated to CMN Hershey as part of this year's telethon," shared Danielle Grumbine, whose 5-year-old son Benjamin was featured in the broadcast. "We continue to be amazed at the outpouring of generosity that exists here in central Pennsylvania and beyond."
The funds raised from this year's telethon will support family-centered programs, lifesaving equipment, and transformative research for pediatric patients like Benjamin. "As first-time parents, we never expected that Benjamin's first car ride would be in a CMN-funded Life Lion pediatric ambulance to receive life-saving care at Penn State Health Children's Hospital," said Nathan Grumbine, Benjamin's dad. "Thanks to CMN Hershey, not only does Benjamin have the gift of growing up, but as his parents, we have the gift of seeing him grow up."
Gifts to the telethon were raised through a pre-event mailing, online donations, and support from sponsors including Johnson Controls, The Hershey Company, Highmark, Vizo Financial Corporate Credit Union, Hershey Entertainment & Resorts, Donegal Insurance Group, Woodstream Corporation, Universal Media, Shollenberger, Januzzi & Wolfe, LLP, PSECU, McClure Company, URL Insurance Group, and JPL.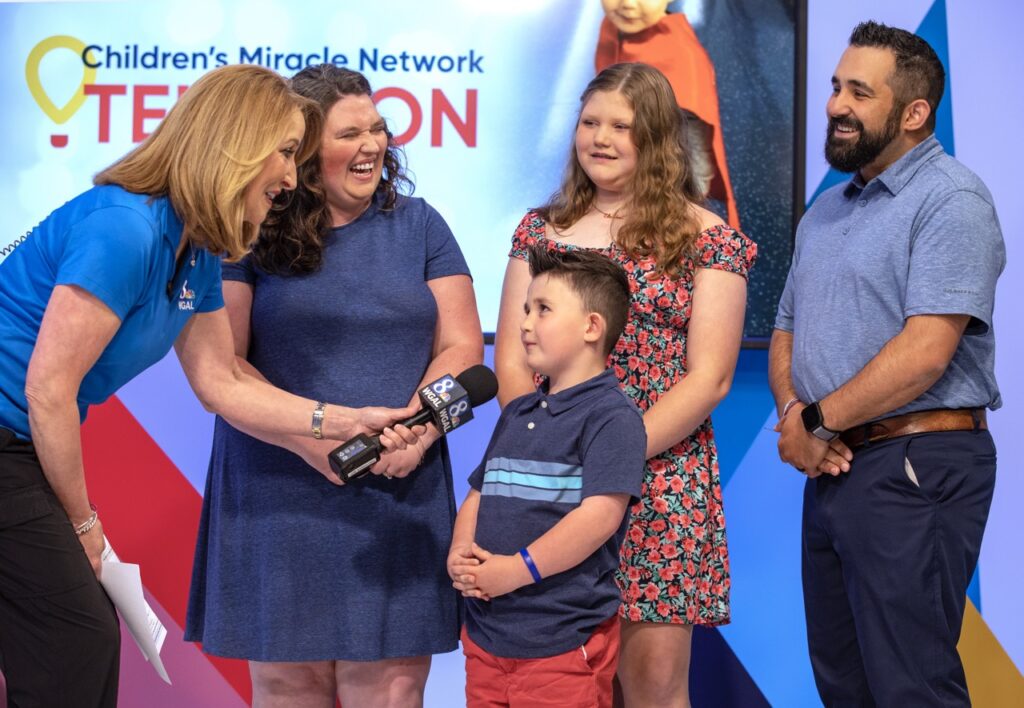 "We're so grateful for our incredible sponsors, our generous community, and our partners at WGAL8 for making this year's telethon such a success," said Katie Anderson, director of CMN Hershey. "Together, we are making miracles possible for countless children in need."
Watch the full finale hour at WGAL.com.
Learn more and give at CMNHershey.org.