Dairy Queen Serves Up Sweet Hope with #MiracleTreat Day on 7/28!
Thursday, July 28, is #MiracleTreatDay at your local Dairy Queen! 23 participating locations will donate $1 or more from every BLIZZARD Treat sold to Children's Miracle Network at Penn State Health Children's Hospital to serve hope to kids and families in our community.
Head to www.miracletreatday.com to find participating DQ restaurants near you!
Pre-Order Today!
If you plan to order 10 or more Blizzards for your team or group, please consider placing a pre-order. Simply call your local store to confirm if they'll be accepting pre-orders, and place all pre-orders by, Wednesday, July 27, for pick-up on #MTD.
Many of the DQs in Central PA continue to be short-staffed like other businesses across the country, so your DQ will appreciate the extra time to prepare your order!
A BLIZZARD of Hope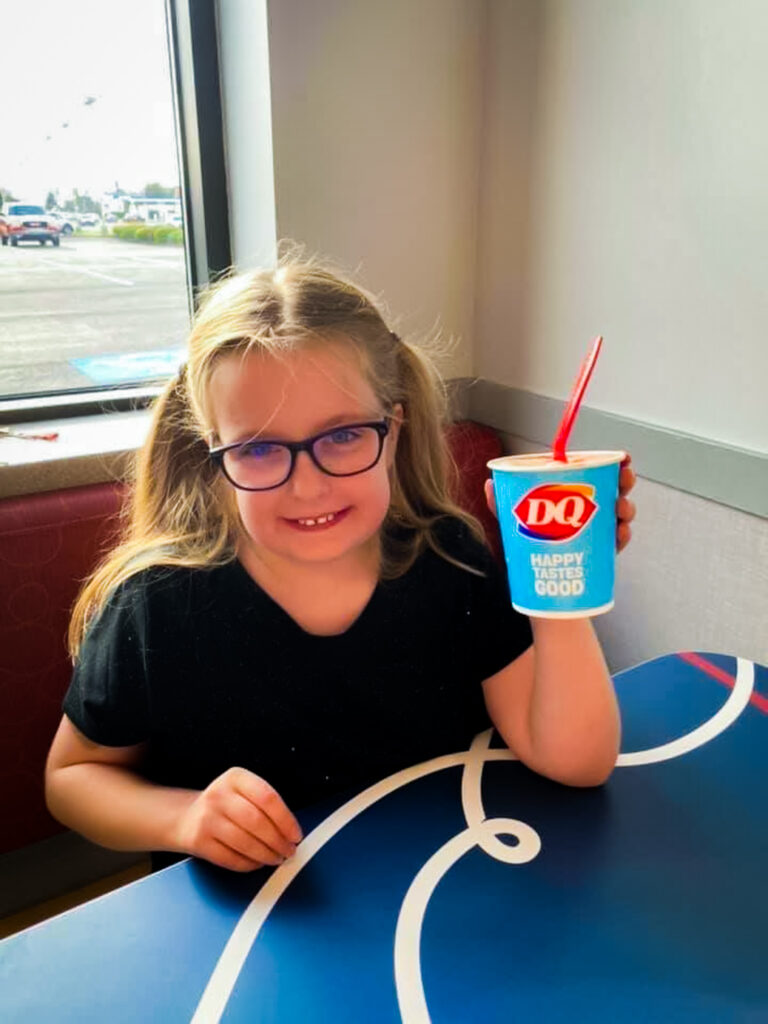 Donations raised on #MiracleTreatDay will provide treatments, equipment, programs and other resources for pediatric patients receiving care at Penn State Health Children's Hospital.
Patients like 9-year-old Addison from Lebanon, who has directly benefited from resources funded by CMN Hershey dollars. Addison was born at just 25 weeks and spent 3 months in the Neonatal Intensive Care Unit (NICU) in the Children's Hospital. Her mom, Stacy, remembers, "Her skin was almost transparent, thin enough that….we could see her heart beating in her chest. And her eyes were still fused shut. She was on a ventilator. The sight was both frightening and amazing."
Though Addison is happy and thriving today, she attends weekly therapy sessions to help with conditions caused by her prematurity. She has hypotonia, or low muscle tone, and hypermobility syndrome, which causes her joints to be too flexible and can cause fatigue and pain in her legs and feet. Physical therapy helps relieve pain and increases her strength, coordination and balance. Addison has come a long way since her 87-day-stay in the NICU where she grew and developed in her CMN-funded incubator; today, she loves JoJo Siwa, shopping and Starbucks, and just started speech therapy.
Addison is truly the #GiftofGrowingUp in action!
#MiracleMaker Dairy Queen's Impact on #CMNHershey
Dairy Queen has been making miracles as a proud partner of Children's Miracle Network Hospitals since 1984 and has raised over $1.3 Million locally for Penn State Health Children's Hospital. DQ's support has brought joy and healing to sick and injured kids by funding the programs, equipment and research they need to get better.
Thanks to you and all the Dairy Queen locations in Central PA for helping change kids' health and change the future!