Tony's Team raised $35,000 for Penn State Children's Hospital!
The Tony's Team golf outing began after the Friscia family lost their baby boy, Tony. When Tony was 6 months old his family was in a terrible car accident. Tony was flown, by Life Lion, to Penn State Hershey Medical Center where he was treated for head injuries in the PICU with equipment bought by Children's Miracle Network Hershey. After brain surgery, 3 days, and countless prayers Tony was pronounced brain dead.
Although Tony's story didn't end the way his family hoped, they are thankful to CMN Hershey and know that if anyone could have saved him it would have been the wonderful doctors and nurses in Hershey.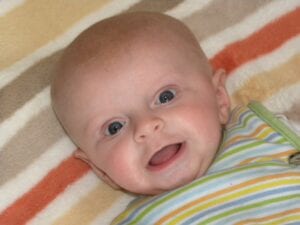 Despite challenges from COVID- 19, the newly formed Tony's Team Foundation was able to hold it's 4th annual Tournament in August.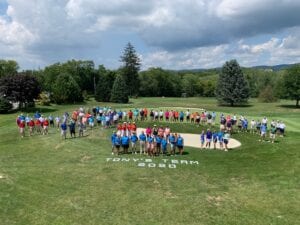 This year's tournament raised $35,000, bringing their 4-year total $93,000! What a wonderful way to honor Tony's legacy. We are grateful to the sponsors including Presenting Sponsor Universal Media Inc. and the Tony's Team Foundation for helping to support kids at Penn State Children's Hospital.